Why does hair turn gray? Laurence Meyer, a dermatologist at the University of Utah, offers this explanation: "The pigment in hair, as well as in the skin, is called melanin. There are two types of melanin: eumelanin, which is dark brown or black, and pheomelanin, which is reddish yellow. Both are made by a type of cell called a melanocyte that resides in the hair bulb and along the bottom of the outer layer of skin, or epidermis. The melanocytes pass this pigment to adjoining epidermal cells called keratinocytes, which produce the protein keratinhair's chief component. When the keratinocytes undergo their scheduled death, they retain the melanin. Thus, the pigment that is visible in the hair and in the skin lies in these dead keratinocyte bodies." Thus, gray hair is simply hair with less melanin, and white hair has no melanin at all.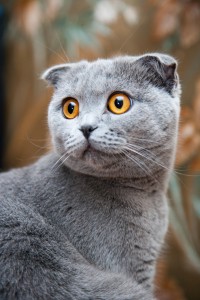 During hair growth, melanocytes differentiate from melanocyte stem cells and deposit melanin into the hair shaft. Melanocyte stem cells serve as a reservoir for the production of melanocytes. Studies carried out in mouse models indicate that hair graying is linked to a failure in the maintenance of melanocyte stem cells or in the dysregulated generation of the melanocyte progeny. Now, results from a study published a few months ago in the journal PLOS Biology, suggest a link between hair greying and innate immunity dysregulation.
How are hair greying and innate immunity linked? The answer lies in the melanogenesis associated transcription factor (MITF), which regulates many melanocyte functions. For the study (A direct link between MITF, innate immunity, and hair graying), the researchers used mice that have a predisposition for hair graying. They artificially stimulated the mouse innate immune response, either through a genetic mechanism or via exposure to viral mimic. This artificial stimulation resulted in significant loss of melanocyte stem cell and melanocytes, leading to the increased production of gray hair.
The researchers discovered that MITF has a novel role in the regulation of systemic innate immune gene expression. More specifically, they discovered that MITF is involved in repressing the expression of innate immune genes within cells of the melanocyte lineage by keeping in check interferon responses. Interferons provide signals to other cells—in response to such signals, these cells take action by turning on the expression of genes that inhibit viral replication, activate immune effector cells, and increase host defenses. Notably, the researchers found that the viral mimic poly(I:C) is sufficient to expose genetic susceptibility to hair graying.
Study co-author William Pavan said in a press release: "This new discovery suggests that genes that control pigment in hair and skin also work to control the innate immune system. These results may enhance our understanding of hair graying. More importantly, discovering this connection will help us understand pigmentation diseases with innate immune system involvement like vitiligo."