The immune system of the newborn is shaped by the environment that was present at the maternal/fetal interphase, by the conditions encountered during the transition from the protected maternal environment to the outside world, and by the conditions encountered during the first weeks of life. However, the understanding of the forces that shape the newborn's immune system has been hampered by experimental limitations—studies performed in human newborn rely mostly on cord blood samples, given the difficulty of obtaining blood samples during the first weeks of life.
Now, these experimental limitations have been overcome by the use of new techniques that require only a few drops of blood from each baby. Using these advanced techniques, which are based on the use of mass cytometry in combination with extensive plasma protein analyses, researchers from the Karolinska Institute in Sweden have characterized the changes occurring in the immune system during the first weeks of life.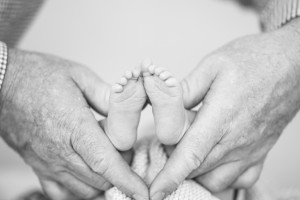 For their study (Stereotypic Immune System Development in Newborn Children), published in the journal Cell a few months ago, the researchers compared blood samples from 100 babies, both premature and full-term, taken during the first, fourth and twelfth week after birth. Using their advanced technique, the researchers analyzed 58 immune cell populations by mass cytometry and 267 plasma proteins by immunoassays, thus obtaining a systems-level overview of immune system adaptation to postnatal life.
Peter Brodin, senior author of the study, said in a press release: "This is the first time we've pinned down how the human immune system adapts itself to birth and the new environment. We saw drastic changes in the babies' immune system between each sampling, which shows that it is highly dynamic early in life."
The researchers also found that changes in cell populations and plasma proteins followed a stereotypic pattern shared by all children, but not predictable from the analysis of cord blood samples. Surprisingly, the researchers found that children at different levels of maturity and exposed to different postnatal environmental conditions converge on a shared immune system developmental trajectory early in life. Thus, all babies appear to follow one and the same pattern, with their immune systems responding with exactly the same sequence of dramatic changes—almost like a well-choreographed dance.
The developmental trajectory also reflected interactions with microbes and, indeed, the researchers found that in a subset of children with gut bacterial dysbiosis, the development of the stereotypic immune system is hampered.
Brodin added: "Our results are important for better understanding the infection-sensitivity of newborn babies and the risks of premature birth. If we can monitor the development of the immune system and steer it in different directions, we make it possible to prevent autoimmune diseases and allergies, which are partly related to the development of the immune system, and to even develop better vaccines, tailored to the neonatal immune system."