The mammalian gastrointestinal tract harbors a complex community of microbes — called the gut microbiome — that is essential for the development of the immune system. Despite its complexity, even the presence or absence of some of the many bacterial species that form this community may lead to a variety of disorders of the immune system, especially childhood allergic diseases.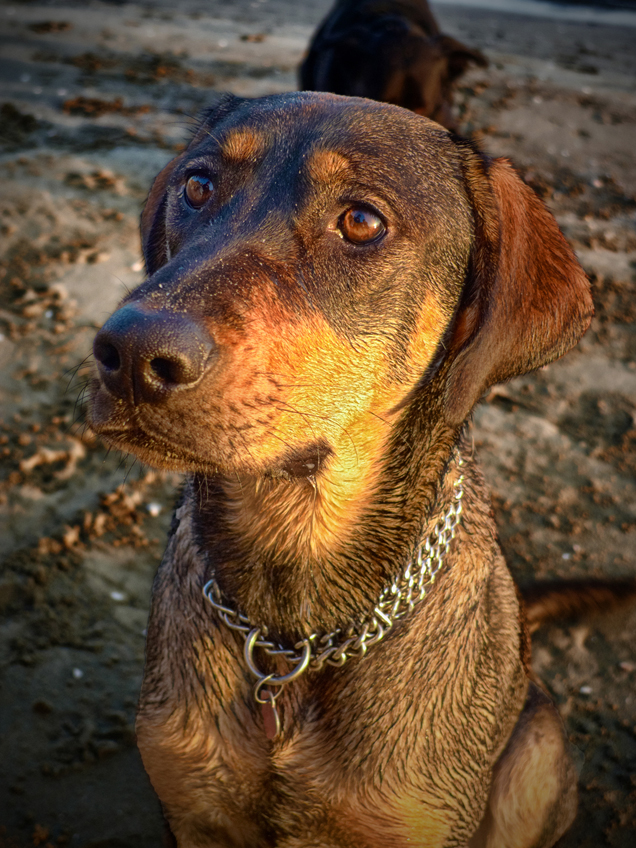 Results from a study published in 2002 show that exposure to 2 or more dogs or cats in the first year of life may reduce the risk of developing allergic disorders during childhood. In 2010, Susan Lynch and her collaborators carried out a study (Man's best friend? The effect of pet ownership on house dust microbial communities) to understand how the presence of dogs and cats influences the composition of house dust. The researchers found that dust from households with dogs was significantly richer and more diverse compared with that from households without pets, suggesting that the presence of dogs  increases the diversity of house dust — as measured by the introduction of additional types of bacteria.
Now, in a new study recently (January 14, 2014) published in the Proceedings of the National Academy of Sciences (House dust exposure mediates gut microbiome Lactobacillus enrichment and airway immune defense against allergens and virus infection), Lynch and collaborators show that, in mice, dog-associated house dust protects against allergies.
The researchers collected dust samples from a home with a dog and, as control, from a home with no pets, and administered the dust to mice. Mice that ingested the dog dust were less likely to develop allergic reactions to cockroach allergen or ovalbumin (a protein found in egg whites) in comparison to mice that ingested dust from homes without pets or mice not exposed to any dust. Indeed, mice that ingested the dog dust exhibited significant changes in their immune response — these changes were consistent with the observed protection from allergies. Their levels of markers associated with allergic disorders and asthma — Th2 cytokines, activated T cells, and immunoglobulin E (IgE) — were greatly reduced in comparison to the other mice.
In addition, mice that ingested the dog dust exhibited a distinct composition of the gut microbiome, which was highly enriched for Lactobacillus johnsonii. Feeding mice live L. johnsonii reduced the allergic responses triggered by cockroach allergen or infection with the respiratory syncytial virus, which are known risk factors for developing childhood asthma. These results indicate  that L. johnsonii or other species of "good" bacteria might be used to alter the gut microbiome to prevent the development of asthma or allergic responses.
The researchers now aim to understand the specific role that dust bacteria play in gut colonization and in the composition of the microbiome. Moreover, they aim  to identify other factors associated with the dog dust that may alter the composition of the microbiome.