The Human Immunodeficiency Virus (HIV) continues to be a major global public health issue, having claimed more than 39 million lives so far. According to the most recent fact sheet on HIV/AIDS (Fact sheet N°360) published by the World Health Organization (WHO), about 1.5 million people died from HIV-related causes in 2013, globally. There were approximately 35.0 million people living with HIV at the end of 2013, with 2.1 million people becoming newly infected with HIV in 2013. There is no cure for HIV infection. However, effective treatment with antiretroviral drugs can control the virus so that people with HIV can enjoy healthy and productive lives. In 2013, 12.9 million people living with HIV were receiving antiretroviral therapy globally.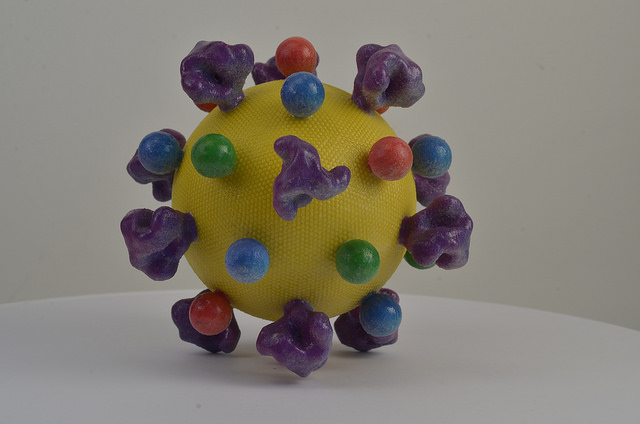 HIV is a lot like other viruses, including those that cause the flu. However, while the immune system can clear most viruses out of the body, this isn't the case with HIV — the human immune system can't seem to get rid of it. Indeed, HIV can hide for long periods of time. It attacks a key component of the immune system – the CD4 T cells. These cells are necessary to fight infections and diseases, but HIV invades them, uses them to make more copies of itself, and then destroys them. In addition, it can hide in them in its so-called "latent" form.
When first diagnosed with HIV infection, patients start a form of therapy called highly active antiretroviral therapy (HAART). But, what is HAART, exactly? HAART is a customized combination of different classes of medications that a physician prescribes based on such factors as the patient's viral load (how much virus is in the blood), the particular strain of the virus, the CD4 T cell count, and other considerations (for example, disease symptoms). While HAART can control HIV almost completely, the virus can still replicate at low levels and accumulate in the latent form in what are called "reservoirs." The problem is that HAART does not reach these reservoirs, which are located throughout the body, including the brain, bone marrow and genital tract. Thus, the virus contained in the reservoirs can lead to disease progression and cause complications and deaths due to non-AIDS related diseases.
Now, results from a new study show that a vaccine consisting of an HIV protein called "Tat" can induce an immune response that prevents disease progression in patients undergoing HAART. Tat is produced early on in HIV infection, and plays a key role in viral replication and progression of the disease by weakening the immune system.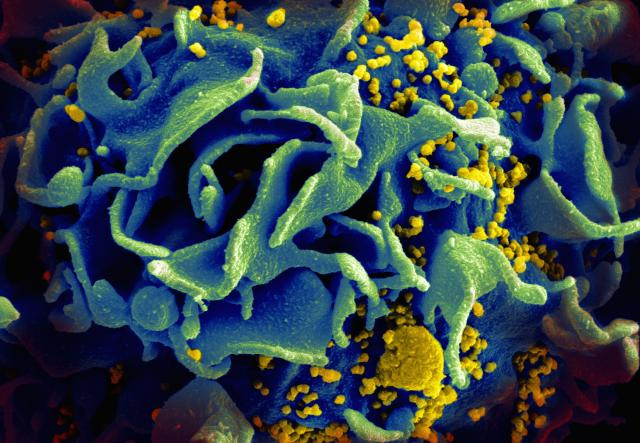 The researchers conducted a Phase II clinical trial by injecting 168 HIV-infected patients with either 7.5 micrograms or 30 micrograms of the Tat protein. At the beginning of the trial, patients were not producing antibodies directed against the Tat protein — however, it was anticipated that they would start producing anti-Tat antibodies after receiving the vaccine. Patients received the vaccine once a month over the course of either three or five months while continuing HAART treatment, and were followed for three years.
Results from the study show that the vaccine induced production of anti-Tat antibodies, and a significant increase in the number of CD4 T cells. The best response was seen amongst those who received 30 micrograms of Tat over the course of three months. In addition, the Tat vaccine significantly reduced the proviral DNA load, which is the latent form of the virus that accumulates in reservoirs. It is noteworthy that CD4 T cell numbers continued to increase — while levels of proviral HIV DNA continued to decrease — three years after the first immunization.
The researchers are currently awaiting to confirm their promising findings with results from a phase II double-blinded trial that has taken place in South Africa.