Female fruit flies are notoriously promiscuous insects that respond to the courtship song of a male by activating their immune system. Why? The accepted explanation is that they anticipate mating and, at the same time, they anticipate the possibility of contracting sexually transmitted diseases – therefore, they get ready to defend themselves from the attack of infectious microbes using the so-called immune anticipation of mating.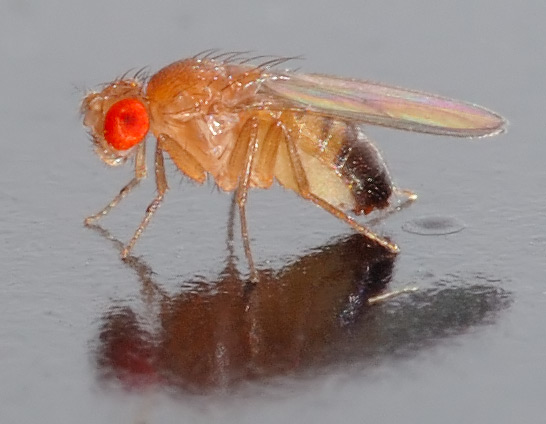 Now, results from a study carried out at the University of Bath in the UK and published in the journal Proceedings of the Royal Society B: Biological Sciences (October 30, 2013) show that immune anticipation is indeed a protective mechanism against sexually transmitted diseases in female fruit flies. The study, titled "Immune anticipation of mating in Drosophila: Turandot M promotes immunity against sexually transmitted fungal infections" focuses on a fungus (Metarhizium robertsii) and identifies Turandot M as a major player in the mechanisms that provide protection against sexually transmitted Metarhizium infections.
Turandot M, a member of the Turandot family of immune and stress response genes, is up-regulated in response to courtship and in anticipation of mating. The study suggests that up-regulation of Turandot M might be a general mechanism at the basis of immune anticipation in insects, underlining the intimate link between brain, behavior and immunity.
As the researchers state in their paper "mating is fraught with danger" – fortunately, female fruit flies know how to defend themselves.
Copyright © 2014 Immunity Tales.