Scientists generally believe that it is not possible to voluntarily influence the autonomic nervous system, which regulates — among other physiological processes — heart rate, breathing, blood circulation and the immune response. However, results from a new study show that, using techniques developed by Wim Hof, it is indeed possible to modulate our own autonomic nervous system and, consequently, our own immune response.
"Iceman" Wim Hof is internationally known for his unusual accomplishments — he ran a marathon above the Arctic circle and climbed the highest mountains on earth in only shorts, appeared on several television stations by sitting in a cylinder filled with ice cubes up to his neck, run a marathon in the Namib desert without water consumption, and successfully carried out many more "impossible" feats — in doing so, he has shown "what the human body is capable of once you find the flow within your physical and mental state."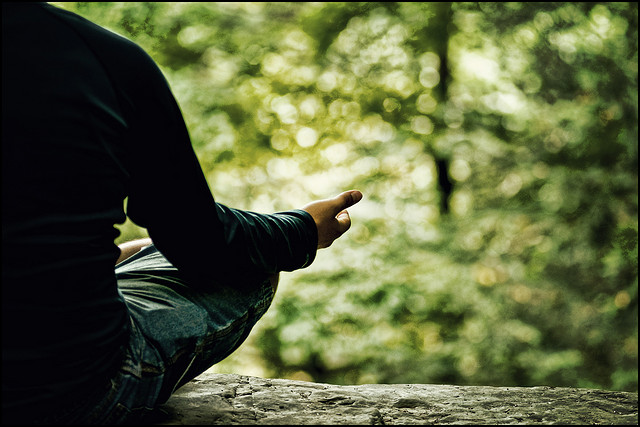 Results from the new study (Voluntary activation of the sympathetic nervous system and attenuation of the innate immune response in humans), published in the scientific journal Proceedings of the National Academy of Sciences (May 2014), raise hopes for people with chronic inflammatory diseases, as for example rheumatoid arthritis — the results indicate that the techniques developed by Wim Hof allow to control and decrease the levels of inflammation.
The study included 24 volunteers — 12 volunteers were trained for 10 days in meditation (third eye meditation), breathing techniques and exposure to cold (immersions in ice cold water). The other 12 volunteers represented the control group and were not trained. After completion of training, all volunteers were injected with endotoxin, a component from the cell wall of bacteria that elicits a response from the immune system.
Peter Pickkers, one of the researchers, said in a press release ""By administering a dead bacterial component we are actually fooling the body. The immune system responds as if living bacteria are present in the blood stream and produces inflammatory proteins. As a result of this the subjects develop symptoms such as fever and headache. We can therefore use this approach to investigate the immune system of humans."
The researchers demonstrated that, in the trained volunteers, endotoxin injection results in the voluntary activation of the sympathetic nervous system — the trained volunteers produced much higher levels of epinephrine than the untrained ones. Epinephrine is a stress hormone that is released during increased activity of the sympathetic nervous system and suppresses the immune response. The researchers found that, in the trained volunteers, the release of inflammatory proteins was attenuated, resulting in the decrease of symptoms such as fever and headache. In conclusion, results from the study show that "voluntary activation of the sympathetic nervous system results in epinephrine release and subsequent suppression of the innate immune response in humans."