During the past few years, the global fight against tuberculosis (TB) has made noticeable progress: according to the World Health Organization, between 2000 and 2013, over 37 million lives have been saved through effective diagnosis and treatment. However, as detailed in the Stop TB strategy, much more needs to be done. One of the targets of this strategy is to eliminate tuberculosis as a public health problem by 2050.
Despite the considerable progress in saving lives, the death toll is still enormous. In 2013, an estimated 9.0 million people developed tuberculosis and 1.5 million died from it. The disease frequently has devastating economic consequences for affected families, reducing their annual income by an average of 50%, and aggravating existing inequalities. A few days ago, Margaret Chan, WHO Director-General, said in a press release: "This is a matter of social justice, fundamental to our goal of universal health coverage. Each and every man, woman or child with TB should have equal, unhindered access to the innovative tools and services they need for rapid diagnosis, treatment and care."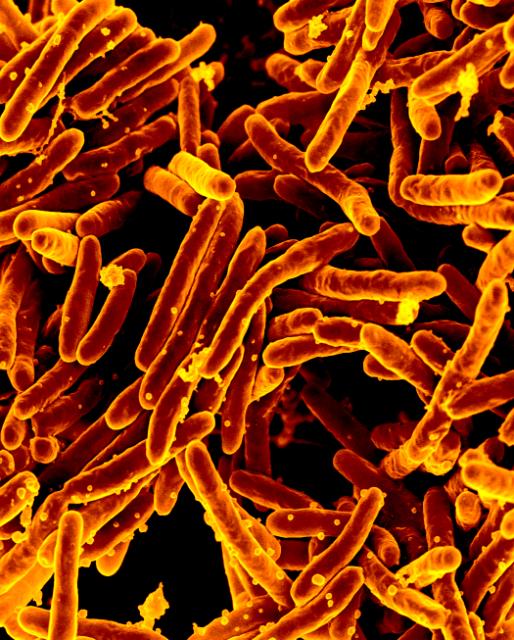 However, the most effective way to stop the global tuberculosis epidemic is to prevent the spread of Mycobacterium tuberculosis — the infectious microorganism that causes the disease — through the use of effective vaccines. The only tuberculosis vaccine currently available, Bacille Calmette-Guérin, or BCG for short, has only limited efficacy. It is used in countries where the incidence and prevalence of TB is high. BCG has been available for almost a century, and is the most widely used vaccine in the world — unfortunately, its use has not eliminated tuberculosis. BCG can protect children from the most severe forms of tuberculosis, but it has little to no efficacy in preventing pulmonary tuberculosis in adults, the most common and most infectious form of the disease. Indeed, modeling studies published in 2009 show that tuberculosis cannot be eliminated without new vaccines and mass vaccination campaigns. Prevention through vaccination is expected to be the most cost-effective tool in the control and eradication of tuberculosis.
During the past ten years, more than 15 tuberculosis vaccine candidates have been evaluated in more than 50 human trials, requiring global investments of more than 600 million US dollars. Over the next decade, the results of these trials will allow to assess the efficacy of the vaccine candidates.
According to Aeras, there are still scientific challenges facing the development of tuberculosis vaccines:
A lack of understanding of how vaccines work or the protective immunity against TB in different age groups and populations
No correlate or surrogate endpoint of protective immunity, meaning new TB vaccines cannot easily be evaluated in experimental animal models or in early clinical trials
The current need to evaluate vaccine efficacy in long, protracted and costly clinical trials
Large gaps in our understanding of TB, the way our natural immune system responds to TB infection, and antigen identification and selection
BCG is currently given to infants. However, a study published in October 2014 indicates that elimination of tuberculosis by 2050 may require vaccines developed for adults and adolescents. The investigators used a mathematical model to estimate the impact and cost-effectiveness of a range of vaccination strategies in low- and middle-income countries. Gwen Knight, lead author of the study, said: "Dramatic levels of control are needed to eliminate tuberculosis and new vaccines need to be developed now. But because trials of vaccines are hugely expensive, their development needs very clear guidance. If elimination by 2050 is the goal, our study provides evidence that new vaccines should focus on targeting adolescents and adults rather than children."