During the past year, Zika virus has been moving north from Brazil into the Caribbean—bringing along several cases of microcephaly, a genetic defect characterized by small heads and brain damage in newborns. Indeed, infections caused by Zika virus are linked to microcephaly in children born to infected mothers, and to Guillain-Barré syndrome, a form of temporary paralysis, in adults. While most people recover from Guillain-Barré syndrome, some have permanent damage. In rare cases, Guillain-Barré syndrome leads to death. Zika, like Chikungunya and Dengue, is spread by the bite of an infected mosquito. However, cases of sexual transmission have been reported in several countries.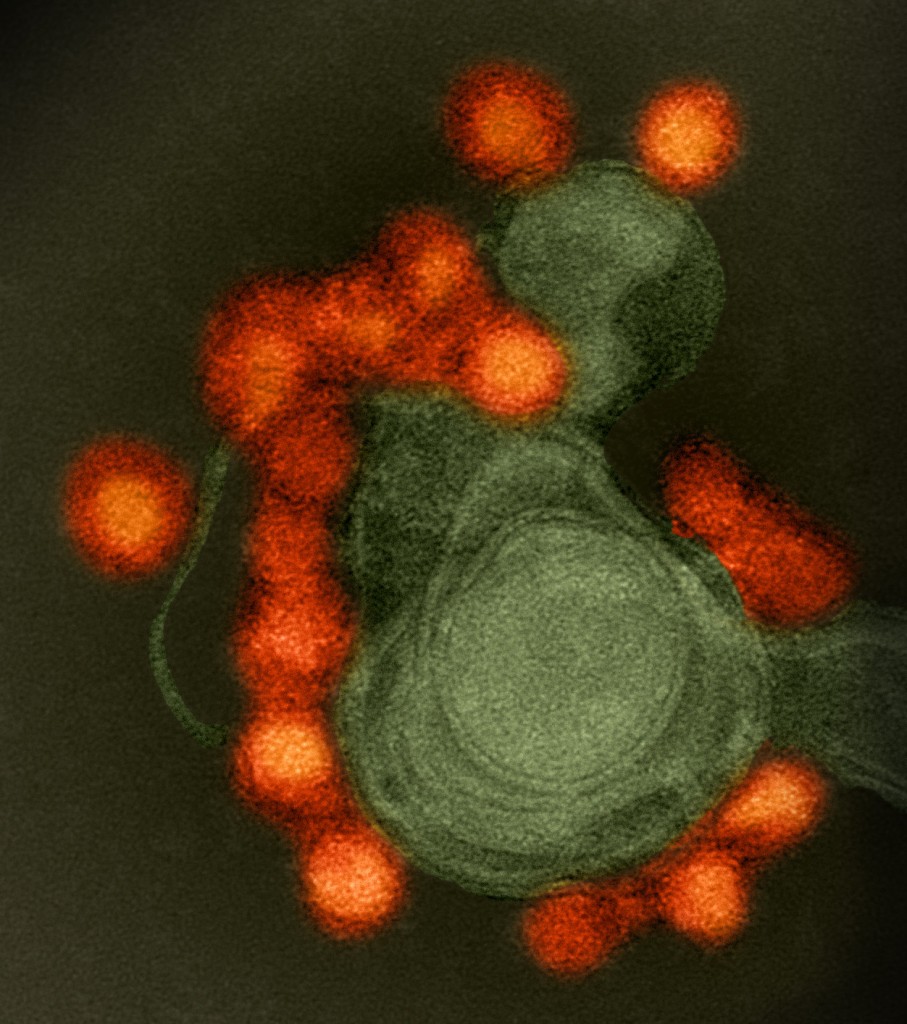 On February 1, 2016, the World Health Organization (WHO) declared "that the recent cluster of microcephaly cases and other neurological disorders reported in Brazil, following a similar cluster in French Polynesia in 2014, constitutes a Public Health Emergency of International Concern."
The WHO expects the virus to spread from northern Argentina to the southern United States by the end of the year, infecting many millions of people. There is no vaccine against the Zika virus. Not surprisingly, scientists are racing to develop one.
The National Institute of Allergy and Infectious Diseases (NIAID), National Institutes of Health, is actively pursuing multiple vaccine candidates to prevent Zika virus infection, including:
A DNA-based vaccine that uses a strategy similar to an investigational flavivirus vaccine for West Nile virus infection. That vaccine, which was developed by scientists at the NIAID Vaccine Research Center, was found to be safe and induced an immune response when tested in a Phase 1 clinical trial.
A live-attenuated (live but weakened virus, so that it cannot cause disease) investigational Zika vaccine building on a similar vaccine approach for the closely-related dengue virus. The dengue vaccine candidate was shown to be safe and immunogenic in early-phase trials, and is currently being evaluated in a large Phase III study in Brazil.
An investigational Zika vaccine that uses a genetically engineered version of vesicular stomatitis virus—an animal virus that primarily affects cattle. VSV was successfully used in an investigational Ebola vaccine tested by NIAID. This vaccine approach is at an early stage with plans underway to evaluate the Zika vaccine candidate in tissue culture and animal models.
A whole-particle inactivated Zika vaccine based on a similar vaccine approach used by the Walter Reed Army Institute of Research (WRAIR) to develop vaccines against the related Japanese Encephalitis and dengue viruses.
Anthony Fauci, NIAID Director, said there are plans to begin testing a vaccine in 80 people in September 2016. This early-stage trial would examine whether an experimental vaccine is safe and generates immune responses in vaccinated volunteers. Fauci said that if the vaccine proves safe and capable of stimulating relevant immune responses, NIAID will launch in the first quarter of 2017 a phase 2b study in a country that has a very high rate of infection. That study would enroll thousands of volunteers. "If in the early part of 2017 we still have major outbreaks in South America and in the Caribbean, we may show that it's effective or not within a year," Fauci said.
However, a safe, effective, fully licensed Zika vaccine will likely not be available for several years.