Metabolic syndrome is a cluster of conditions — increased blood pressure, a high blood sugar level, excess body fat around the waist, and abnormal cholesterol levels — that occur together, increasing the risk of heart disease, stroke, and diabetes. Metabolic syndrome is closely linked to obesity, which is now viewed by many scientists as an autoimmune, inflammatory disorder. However, the various immune-mediated mechanisms that participate to the development of obesity are not well characterized. An advanced understanding of these mechanisms — and their interactions — would open up the exciting possibility of developing immuno-modulatory therapeutic strategies for the treatment of obesity and obesity-associated complications.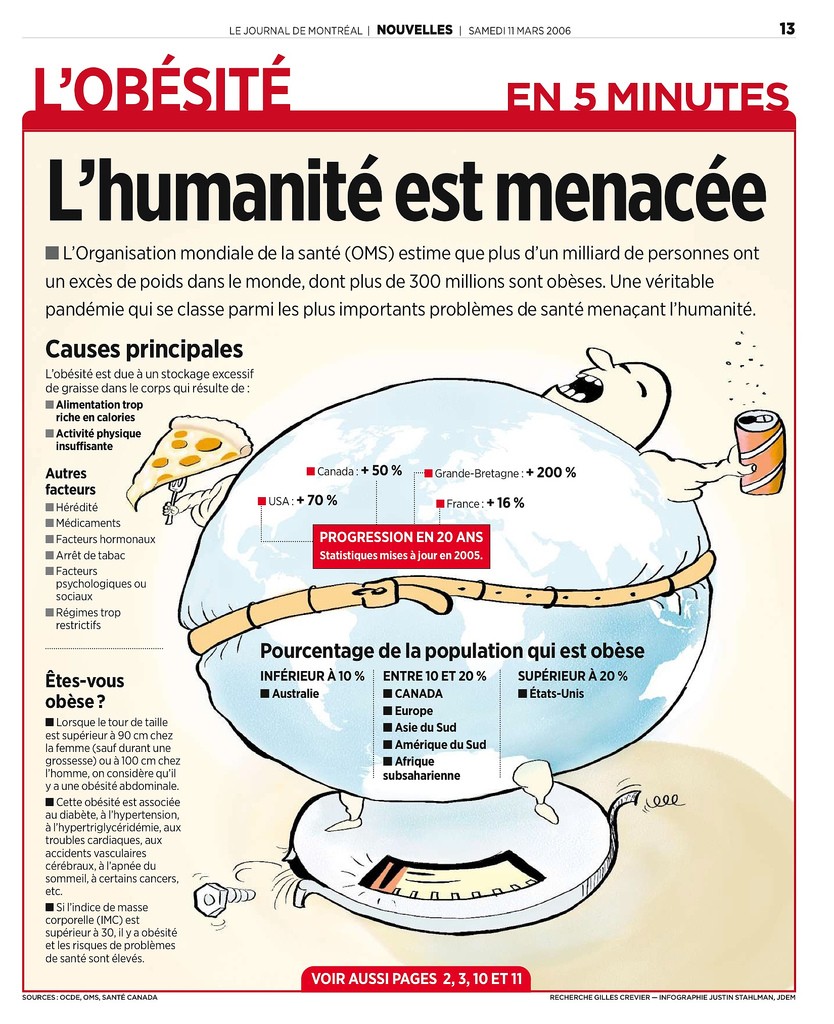 Now, results from a new study advance our understanding of how the immune response is linked to metabolic syndrome and obesity. The study (Perforin-Positive Dendritic Cells Exhibit an Immuno-regulatory Role in Metabolic Syndrome and Autoimmunity) was carried out using a mouse model and focused on a specific type of immune cells — a rare subpopulation of newly discovered dendritic cells that release a toxic molecule called perforin.
Perforin is contained in granules present within two specialized type of T cells — called cytotoxic T lymphocytes and natural killer cells — which destroy cells infected with viruses. It opens up pores on the surface of the cells to be killed, allowing other killer molecules to enter these cells and induce cell death. Senior study author Yair Reisner and his collaborators had previously identified dendritic cells rich in granules containing perforin — they named these cells perf-DCs.
Dendritic cells are stellate or tree-like cells that capture antigens, convert them into small pieces, and display these small pieces on their cell surfaces in a process called antigen presentation. The dendritic cells then travel to lymph nodes or the spleen where they stimulate other cells of the immune system to respond to invading microbes.
In the past few years, scientists have discovered that dendritic cells play additional roles in the immune response. The unexpected discovery of granules containing perforin in a population of dendritic cells directed Reisner and his collaborators to understand the role played by this population.
The scientists hypothesized that perf-DCs could be able to kill normal cells in certain autoimmune diseases. To test their hypothesis, the scientists developed mice that lacked perf-DCs. Surprisingly, they found that these mice gained weight and exhibited features of metabolic syndrome even when they consumed a standard diet. In addition, these mice presented — in their fat tissue — different types of the T lymphocytes that normally direct the immune response. Once these T lymphocytes were removed from the mice, lack of perf-DCs had no effect on the development of obesity and metabolic syndrome.
"Notably, mice lacking these regulatory dendritic cells were also found to be more prone to develop another form of autoimmunity with symptoms similar to those found in multiple sclerosis," Reisner said in a press release.
Thus, perf-DCs may normally function to keep certain populations of T lymphocytes under control in order to avoid autoimmune responses. In other words, perf-DCs may contribute to immune tolerance by deleting potentially harmful T lymphocytes. Immune tolerance is a process that silences dangerous immune cells, and prevents them from attacking the body's own tissues or innocuous materials present in the body. Lack of perf-DCs does not allow silencing of T lymphocytes involved in the development of metabolic abnormalities and weight gain.
Reisner told Science: "We are now working in human cells to see if there is something similar going on there. I think this is the beginning of a new focus on a new regulatory cell." However, he said in the press release: "It is hard to predict how this might impact patient care." Indeed, immunologist Vishwa Deep Dixit, who was not involved in the work, told Science: "Talking about therapeutics at this point would be a bit of a stretch."
Therapeutics or not, we're moving towards an improved understanding of the immune-mediated mechanisms at the basis of obesity and metabolic syndrome.