During an immune response to infectious pathogens, we generate antibodies. Antibodies first bind the pathogens, and then shuttle these pathogens to cells that can destroy them. Sometimes we develop antibodies that do not bind infectious pathogens — instead, they bind self-antigens.
Self-antigens are molecules present in our own cells — the interactions of antibodies with self-antigens is involved in the development of autoimmune diseases, as for example lupus erythematosus (in which antibodies are directed against DNA), rheumatic fever (in which antibodies are directed against the heart), and Guillain-Barré syndrome (in which antibodies are directed against peripheral nerves). In other words, in some autoimmune diseases, antibodies attack our own cells.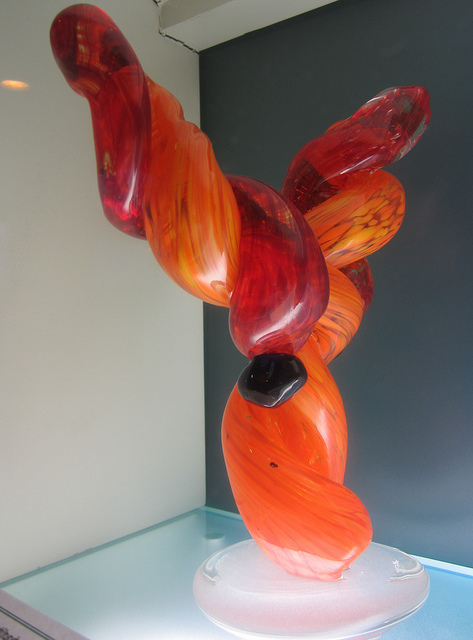 Antibodies are produced by B cells (also called B lymphocytes). During their initial phases of development, B cells go through processes that ensure they will not attack our own cells. However, when we encounter an infectious pathogen, B cells undergo changes in their genes, produce high-affinity antibodies (antibodies that stick strongly to the pathogen), and become plasma cells — cells that behave as antibody factories, producing very large amounts of high-affinity antibodies.
Generation of high affinity antibodies occurs very rapidly within the germinal centers, which are specialized environments present in the lymph nodes. Unfortunately, during this process, some B cells produce antibodies that bind self-antigens and, therefore, may cause autoimmune diseases. These B cells are called rogue B cells. Because of their involvement in the development of autoimmunity, they have also been defined "renegade", or the "renegade version" of the germinal center B cells.
Now, a new study published in the journal Immunity shows that, in a mouse model, the inactivation of FAS, a "death receptor" present at high levels in germinal center B cells, leads to the generation of large numbers of the "renegade version" of these cells. Death receptors are cell surface receptors that transmit apoptotic signals initiated by specific ligands such as Fas ligand, TNF alpha and TRAIL. Following these signals, apoptosis — also called programmed cell death — is induced very rapidly.
Robert Brink, lead author of the study, said in a press release: "In very simple terms, we believe FAS prevents rogue germinal center B cells from developing, and we suspect that is its primary role."
In its mutated form, FAS becomes inactivated, and the renegade cells generate disproportionately large number of plasma cells producing damaging antibodies, especially auto-antibodies (antibodies that bind self-antigens), and antibodies of the IgE type.
The study also focused on patients affected by an autoimmune disease known as autoimmune lymphoproliferative syndrome (ALPS). In these patients, FAS is mutated, and the body cannot control the number of lymphocytes it generates, resulting in enlargement of the lymph nodes, liver and spleen. The study results show that over 25% of ALPS patients have abnormally high levels of IgE in the blood.
Brink believes that the patient data provides "provocative evidence" that the findings about FAS and rogue germinal center B cells obtained in mice also apply to humans. "High levels of IgE antibodies are being found in other autoimmune diseases, such as lupus, and IgE is becoming increasingly associated with severe disease. The fact that these rogue cells produce both auto-antibodies and IgE antibodies, provides a compelling association with the more severe forms of autoimmunity."
He concluded: "We do not yet know how rogue B cells arise — mutation of FAS is certainly one way, but there are likely to be others. Defining these mechanisms promises to advance our understanding of the genesis of autoimmune disease and will point the way towards new diagnosis and treatment strategies."