"When a wound swells up, turns red and hurts, it may be a sign of inflammation. Inflammation is—very generally speaking—the body's immune system's response to stimulus. This can be bacteria colonizing a wound or a splinter piercing your finger, for example. Inflammation happens when the immune system fights against something that may turn out to be harmful." This type of inflammation, or acute inflammation, is usually beneficial. On the other hand, chronic inflammation often leads to deleterious effects. Widespread uncontrolled inflammation may result in multiple organ failure, thus causing death. In some diseases, as for example arthritis, the inflammatory response is triggered when there are no foreign invaders to fight off. In these diseases, called autoimmune diseases, the body's normally protective immune system causes damage to its own tissues. The body responds as if normal tissues are infected or somehow abnormal.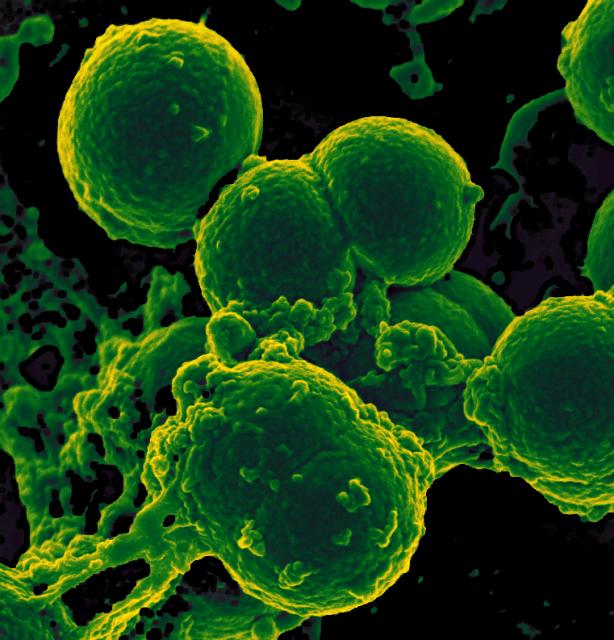 During the inflammatory response, tissues release a variety of chemicals, including histamine, bradykinin, prostaglandins, and many others, as for example several different messenger molecules—cytokines and chemokines—which attract white blood cells called phagocytes. Phagocytes, such as macrophages and neutrophils, "eat" and destroy microbes and dead or damaged cells through a process called phagocytosis. Phagocytes eventually die. Pus is formed from a collection of dead tissue, dead bacteria, and live and dead phagocytes.
Neutrophils are the first and most numerous phagocytes to arrive at the site of the inflammatory response, and are among the first to die. The dying neutrophils release large amounts of alpha defensins, a type of antimicrobial peptides. The dead neutrophils are then cleared by macrophages.
Now, results from a new study (Neutrophil-derived alpha defensins control inflammation by inhibiting macrophage mRNA translation), published on April 19, 2016, in the scientific journal Proceedings of the National Academy of Sciences, show that that the most abundant of the alpha defensins released by the dying neutrophils, HNP1 (Human Neutrophil Peptide 1), inhibits protein translation in macrophages. By preventing protein translation, HNP1 functions as a "molecular brake" on macrophage-driven inflammation. Inhibition of protein translation results in decreased production of a type of cytokines that drives inflammation, leading to the elimination of the infecting microbes and the resolution of inflammation. This newly discovered "molecular brake" mechanism minimizes damage to the surrounding healthy tissue and prevents the development of the deleterious chronic inflammatory responses.
Mohini Gray, senior author of the study, said in a press release: "This discovery opens the door to new approaches for the treatment and prevention of chronic inflammation. We are hopeful that with further research, these treatments could be exploited in the near future."