A few months ago, Zmapp made its way across the ocean — from the United States to Liberia, where it was administered to Kent Brantly and Nancy Writebol. Both of them had contracted Ebola while doing missionary aid work, helping people infected with the virus. Both of them recovered. However, we don't know the exact role that Zmapp — an experimental drug never before tested on humans — played in their recovery.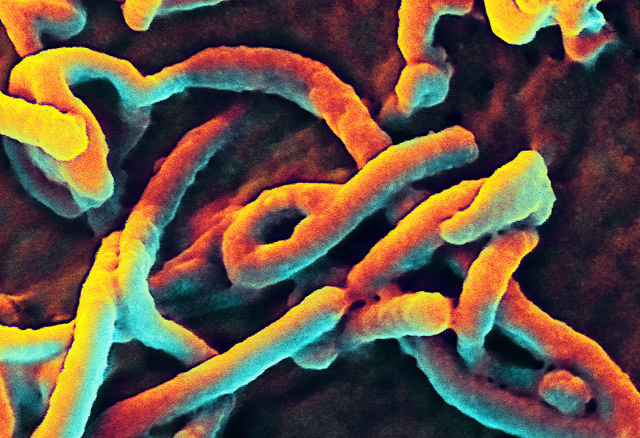 Dina Fine Maron (Nature/Scientific American) asked Bruce Ribner about Zmapp. Ribner is the medical director of the Infectious Disease Unit at Emory University Hospital in Atlanta, Georgia, where both Brantly and Writebol were treated after being flown there from Liberia.
He said: "Experimental drugs are experimental drugs because we don't know if they will work. That is true both with the preparations patients received in Liberia and other preparations that are being considered for treating patients with this infectious disease. We are a long way from being able to say that someone that received one of these agents benefited, it had no impact or it may be that their outcome may be impeded. Until we have good studies looking at outcomes of patients who received these medications, compared to patients who didn't receive them, we should be very cautious."
Zmapp is a combination (also called a cocktail) of monoclonal antibodies developed by Mapp Biopharmaceutical, a company based in San Diego. The drug showed efficacy in recent studies conducted in a monkey model by the Public Health Agency of Canada. It is manufactured in Kentucky by the company Kentucky BioProcessing (KBP) using fast-growing, low-nicotine tobacco plants, which are grown indoor under tightly controlled conditions. The tobacco plants act as "photocopiers" that produce large amounts of monoclonal antibodies — these are then extracted from the plants and processed into the drug,
Due to the present Ebola epidemic, Mapp and KBP are working with the U.S. government to accelerate scaled up production of Zmapp. Until now, these companies were producing only amounts sufficient for safety and efficacy testing in animals. In the mean time, researchers are studying how Zmapp combats Ebola. A new study (Structures of protective antibodies reveal sites of vulnerability on Ebola virus) published on December 2, 2014, in the scientific journal Proceedings of the National Academy of Sciences, describes weak spots on the surface of the Ebola virus. These weak spots are those targeted by the monoclonal antibodies present in ZMapp. 
Using a special type of electron microscopy, the researchers found that two of the ZMapp antibodies bind near the base of the virus, appearing to prevent the virus from entering cells — a mechanism called "neutralization". A third antibody binds near the top of the virus, possibly acting as a beacon to call the body's immune system to the site of infection.
Andrew Ward, one of the lead authors of the study, said in a press release: "Now that we know how ZMapp targets Ebola, we can compare all newly discovered anti-Ebola antibodies as we try to formulate an even better immunotherapeutic cocktail."
ZMapp is expected to go into human clinical trials in early 2015.
Copyright © 2014 Immunity Tales.